Cutting Edge Optronics (CEO), a subsidiary of Northrop Grumman, specializes in the design and production of high-volume custom laser diode assemblies for a wide variety of customers and applications.  These laser diode assemblies are supplied to commercial, scientific, and military customers.
While the concepts of 'high-volume' and 'custom' production may seem to come from opposite ends of the spectrum that is not the case at CEO.  Many of CEO's largest customers integrate laser diodes into diode-pumped solid-state lasers or machines based upon the direct use of laser diodes.  CEO specializes in serving those customers through all phases of the product life cycle.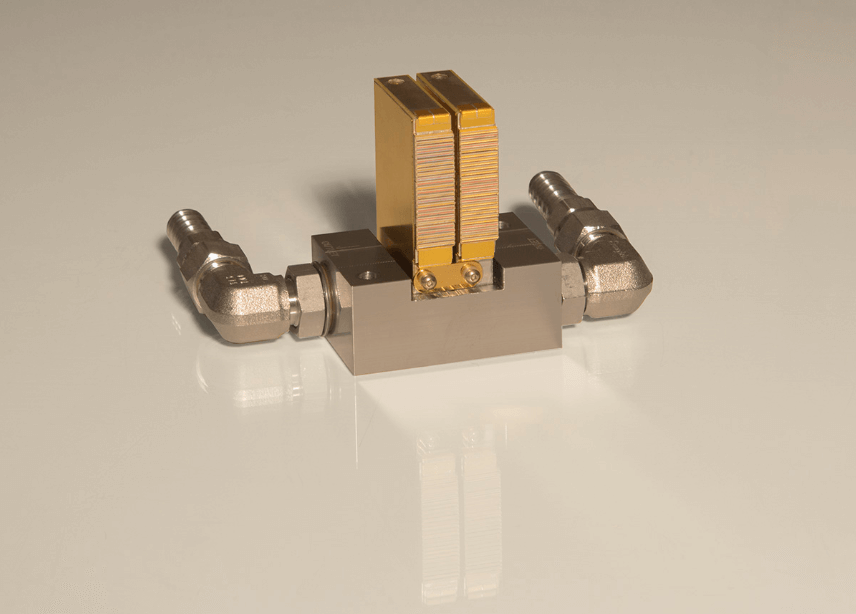 According to Chief Technology Officer Ryan Feeler, "Many of our customers require unique designs or specifications that our competitors are not able to provide.  Perhaps our greatest strength as a company is our ability to work with our customers to create these designs and then manufacture them in high volume as our customers gain market share.  There are several examples in our company's history of laser diode arrays that have been designed, developed, and supplied to the same customer for nearly two decades."
A few examples of CEO's unique product offerings are below:
High Density Stack (HDS) laser diode arrays, ideal for small form-factor applications that require high pumping densities.
Laser Diode Arrays specifically designed for high-temperature operation
CEO's H-Package, ideally suited for hair removal and other aesthetic applications
Please contact us if you have any laser diode needs that you would like to discuss.  We would be happy to work with you to design, develop, and manufacture a solution that meets your needs.
Interested in joining the CEO team?  Check here for job openings.
Approved for Public Release; NG20-1669
© 2020, Cutting Edge Optronics, Inc.