Dennis Lockwood of Cutting Edge Optronics (CEO) received the Outstanding Advisory Award during the Spring Advisory Meeting on May 4th at Indian Hills Community College (IHCC) in Ottumwa, IA. Dennis has been providing support and guidance for the Lasers & Optics Technology Program at IHCC for over 20+ years.
Helping Our Customers, Helping Our Future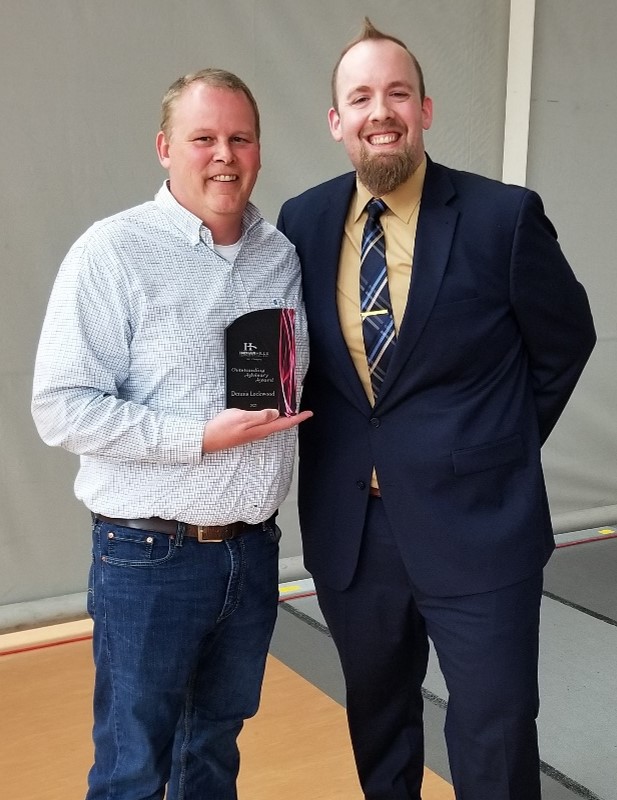 The Advisory Board at IHCC meets twice annually, with two advisors recognized at the spring session. Dennis, a 1989 graduate of the program, understands the criticality of feedback from industry to better prepare the students for the workforce. "It's a great experience, we travel to IHCC, discuss the curriculum, and get the opportunity to meet the students. We make suggestions to help classes fit our requirements."
His contributions have also been successful in guiding the future of CEO. Over twenty graduates of IHCC are currently employed in all levels of the company. Their contributions improve not only the quality of CEO's products, but the company itself.
Dennis makes the trip to Ottumwa multiple times a year (he just completed his 42nd trip) to provide feedback on a program that's constantly evolved since his student days. "My classes back in the late 80's were in a basement with very few labs and only a few lasers. We helped design the lab space the program moved into a few short years after I graduated."
In addition to Dennis' guidance, CEO provides equipment like modules and electronic drivers for the students to use in their studies. This gives current students experience with the same technology used by CEO every day, providing them an edge in a very competitive hiring field. In 2023, 15 companies showed up to interview a pool of 11 graduates. Two chose CEO to start their careers.
It's not all about CEO, of course. Dennis' duties with the advisory board involve advising the students on the industry. He also makes suggestions on ways for the program to recruit future students and ways for the program to fundraise for an annual trip to Photonics West, the "world's leading photonics technologies event."
In a crowd of over 300 advisors on the board, receiving the Outstanding Advisory Award certainly does stand out. "I just thoroughly enjoy being a part of it, not just getting to meet the students, but to be involved," Dennis says.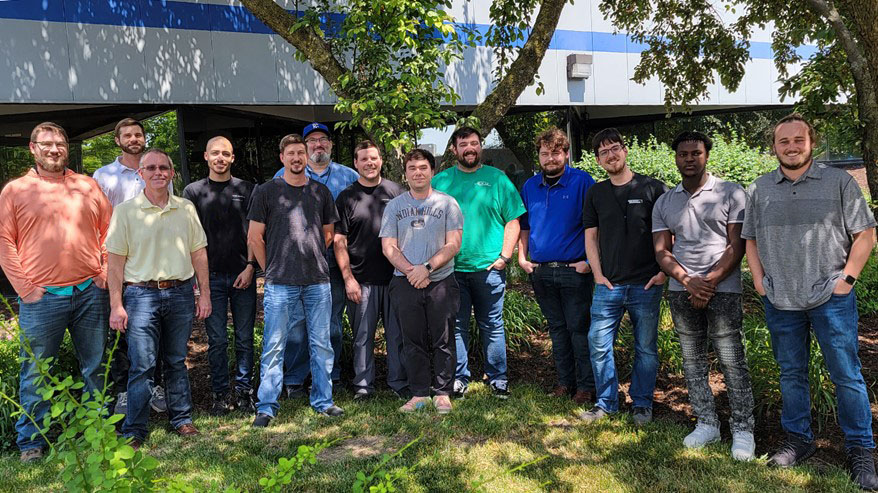 Approved for Public Release: NG23-0038 © 2023, Northrop Grumman.