Cutting Edge Optronics (CEO) has recently expanded its diode-pumped solid state amplifier product line to include 30mm diameter Nd:YAG rods capable of storing in excess of 11J of energy. Delivery of these modules started late in 2019 and will continue in 2020.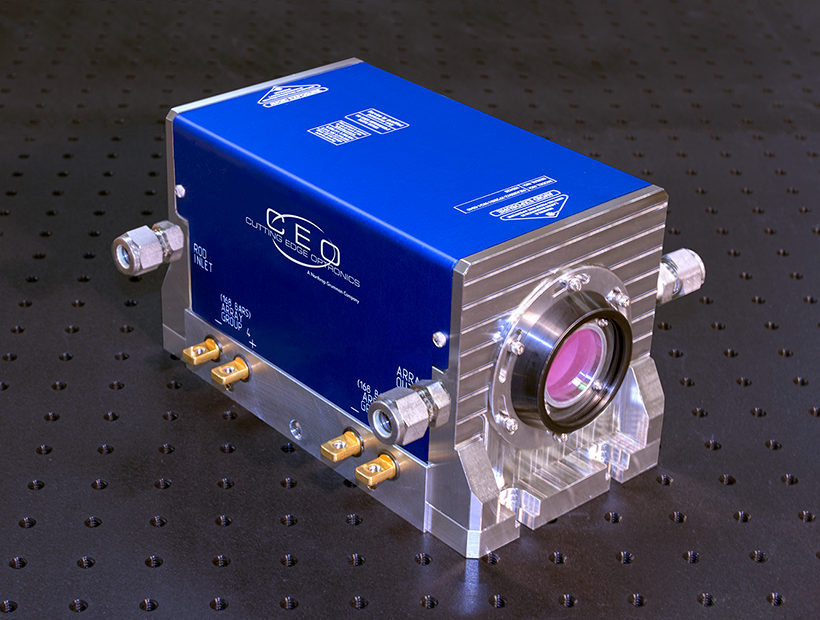 These modules represent the latest development in CEO's laser amplifier product line. The 30mm REA module has a stored energy of 11J and a small-signal gain of 11 at its nominal operating point. It is well – suited as a building block in a high-energy laser system, or as a stand-alone amplifier for an existing 1064nm laser. Test data for the 30mm REA is shown in Figure 2.
"We continue to push the envelope in terms of aperture size and stored energy, while also operating these modules in such a way that makes them reliable in industrial and research applications," said Jay Doster, Senior Staff Scientist.
For additional information on how these modules can be utilized, see this short video.
Additional information on the full series of amplifier modules is located here, or contact us for more details.
Approved for Public Release 20-0211
© 2020 Cutting Edge Optronics Inc. – All Rights Reserved